By eating healthy foods, working out, and improving your mental health, you can increase your quality of life. Staying at home can be a reason to learn new recipes and work toward an energized body. Use this newfound time as an opportunity to gain new skills.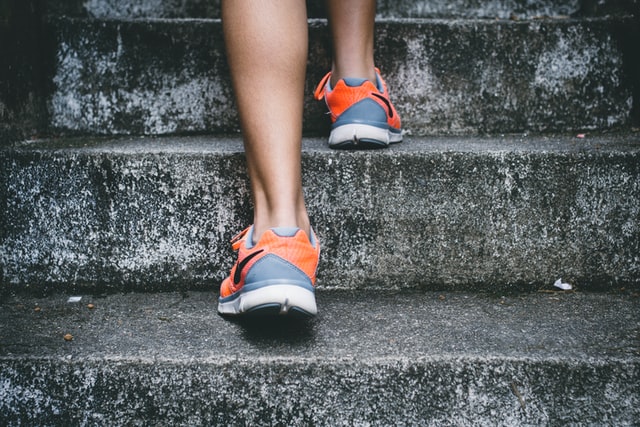 How to Eat Healthy at Home
Cooking for yourself offers complete control and customization of what you put in your meals. Using more veggies, and reducing how much meat and cheese you use, is one great way to create healthier meals, according to www.choosemyplate.gov. They recommend choosing red, orange, and dark-green vegetables such as tomatoes, sweet potatoes, and broccoli. You can make a large portion of your meal and section the food into seven tupperwares as a way to meal prep for the week. Great options could be casseroles, or a simple protein, such as lean chicken, tofu, or beans, alongside a carb, such as quinoa, and a veggie. Avoid highly processed sugars and eat fresh blueberries or a banana with some honey instead.
At-Home Workouts
You don't have to leave your house to get into shape. There are many online workouts that are perfect for social distancing guidelines. You can even get a personal online trainer through websites such as nerdfitness.com. They also offer a wide variety of workout routines that you can try on your own if you prefer to be by yourself while exercising. Nerd Fitness always recommends warming up in order to get the blood flowing and avoid injury, regardless of the workout you're doing.
Improve Your Mental Health
The way COVID19 has affected our daily lives can be draining, but that doesn't mean we can't work toward the healthiest mind possible. In addition to moving your body to improve your mood, it's important to get some sunlight. Take a walk along The Park at Bothell Landing in order to get some fresh air and clear your head. It's also important to connect with friends and family, according to the University of Michigan Health Department. Other suggestions include journaling both your anxieties as well as fortunes, getting plenty of sleep, and limiting the consumption of alcohol, and even taking a break from the news if need be. Taking care of yourself will ensure a full life. As a community, we must come together and take care of not only ourselves, but each other.
Image via https://unsplash.com/photos/PHIgYUGQPvU